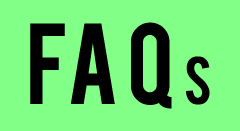 Entry Process and Requirements
Categories and Submission
Your images will only be used for purposes of promotion of the DNA Paris. Through our global reach, your image will be viewed with your credit all around the world. All participating designers thus far have been extremely happy with the manner in which their images have been used and promoted globally.
Copyright and all other rights remain with the designer. Any images used by DNA Paris shall carry the designer's credit line. DNA Paris may use images in any media sponsor publications. All entrants understand that any image submitted to the competition may be used by DNA Paris for marketing and promotional purposes including in any medium such as exhibitions, print, and digital media directly related to the DNA Paris competition though there may not be monetary compensation
Neither DNA Paris affiliates or partners assume any responsibility for materials submitted in violation of competition rules or for those which violate copyright regulations. DNA Paris will investigate claims of copyright infringement to the best of its ability and will remove and disqualify submissions that are clearly demonstrated to violate copyright and/or competition policies. DNA Paris will act to maintain the integrity of the competition and its affiliated entities but is not responsible for any damages resulting from images submitted in violation of rules and regulations.
There is no monetary remuneration for the use of your image. Please make sure you have the full copyright before entering any images.
No, after payment has been made, entries cannot be altered. Please review your work carefully before finalizing payment.
You can pay for your submission online via PayPal or credit card.
Yes, at this time we only accept Euro currency for all entries on DNA Paris website.